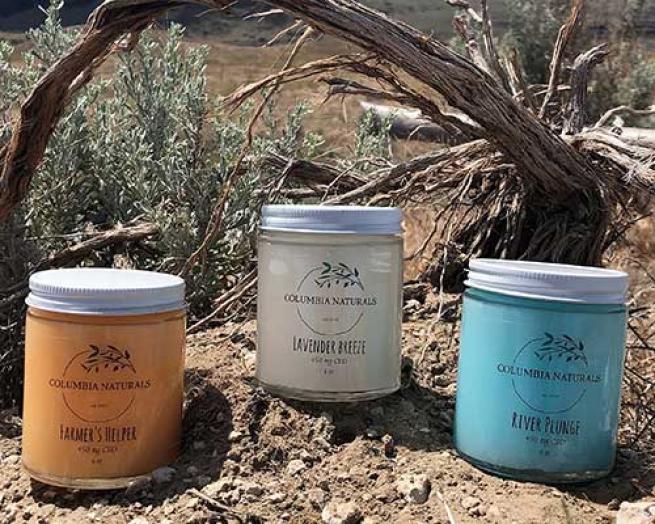 Get great content like this right in your inbox.
Subscribe
Vertically integrated hemp company Columbia Basin Hemp is introducing a line of CBD topicals under the brand Columbia Naturals. The line features creams, lotions and salves with Columbia Basin Hemp's pure CBD isolate, which the company launched for use in branded and private label products in June.
The lineup includes Farmer's Helper icy and hot balm, meant to ease muscles; Lavender Breeze gel meant to soften and soothe skin; and River Plunge, a blend meant to evoke the feeling of plunging into the Columbia River on a summer day, according to the company. Each of the products are sold in 4-oz jars with 300 mg of CBD and 6-oz jars with 450 mg of CBD.
"As farmers, we produce our hemp sustainably, as we strongly believe it is our duty to be stewards of the land and use sustainable practices to grow our hemp and other crops," the company said. "We hope you will feel the love we put into each batch and the hours of hard work, from the soil to the salve in your cabinet."